2021/7/18
Japan Lacrosse Association signs "Visual Experience Partnership" with Adobe
Japan Lacrosse Association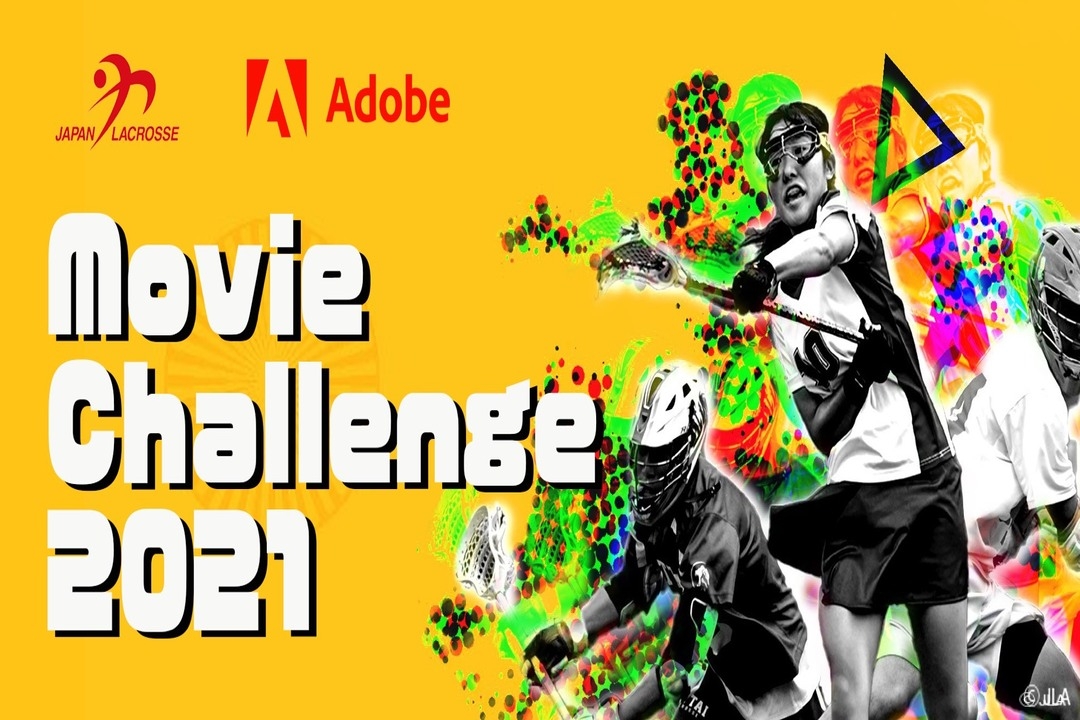 [News Release] Japan Lacrosse Association signs "Visual Experience Partnership" with Adobe               
Monday, June 14, 2021
* If you would like to use this release on paper, please download the PDF file from here.
Japan Lacrosse Association signs "Visual Experience Partnership" with Adobe
Co-creation of a new way of thinking about sports in visual communication through the expression and transmission of lacrosse
[June 14, 2021]
Japan Lacrosse Association (Chuo-ku, Tokyo, Chairman Yusuke Sasaki, hereafter "JLA"), which is the domestic governing body of lacrosse in Japan, and Adobe Systems K.K. (Headquarters: Shinagawa-ku, Tokyo, President: Tomonobu Kamiya, hereafter "Adobe") has signed a "Visual Experience Partnership" to co-create online communication and spark new interest in sports through activites centered around  college lacrosse in the COVID-19 era where real experiences are limited.
This partnership will create lacrosse content using video editing software such as Adobe Premiere Pro, and will carry out various activities with the aim of promoting the appeal of lacrosse. Specifically,
(1) hosting the "Lacrosse x Adobe Movie Challenge 2021" to compete for creativity,
(2) developing new ways of showcasing lacrosse by JLA, lacrosse players, and Adobe, and
(3) providing opportunities to learn new skills through lacrosse that can be utilized throughout life.
The spread of COVID-19, which has continued from 2020, has had a great impact on the way people interact with sports in Japan. With the recommendation of unattended games in many sports, the importance to convey the enthusiasm of sports through visual creatives in video and online watching experiences is increasing.
Among sports, lacrosse has many college student athletes, and is famous as a college sport, has a relatively young average age of athletes and fan communities with high digital literacy, so it has quickly adopted online communication and viewing experiences such as through SNS. The combination of the dynamic action of lacrosse and the high "fashionability" centered on lacrosse gear makes it extremely compatible with visual content such as graphics and videos.
Through this partnership, we will create new ways of expressing lacrosse in all digital visual areas such as video, photography, and the spectators' experience. With this partnership as an opportunity, the two companies aim to continuously improve the visual experience of all sports; not limited to lacrosse.
Specific efforts
Based on this partnership, we will implement the following three projects.
(1) "Lacrosse x Adobe Movie Challenge 2021" competing for creativity in video production
As the first partnership, "Lacrosse x Adobe Movie Challenge 2021" will be held from June 14th (Monday) to August 21st (Saturday). JLA member teams will use Adobe's video editing software "Adobe Premiere Pro" and "Adobe After Effects" to create a movie to mark the start of the 2021 season, competing to express lacrosse and their team's talent in a more creative way more than ever, through SNS.
Through these creative activities, we aim to raise awareness of lacrosse as a sport while improving the motivation of tournament participants.
Adobe licenses Adobe Creative Cloud to support the production process for college students and other participants.
Click here for details on Lacrosse x Adobe Movie Challenge 2021.
https://blog.adobe.com/jp/publish/2021/06/14/cc-education-lacrosse-adobe-movie-challenge-2021.html
(2) Development of a new viewing experience for competitions by JLA, student athletes, and Adobe
We aim to improve the quality of visuals by creating content that convey the appeal of lacrosse to the maximum extent possible. By incorporating various digital tools and technologies provided by Adobe, we will dynamically express the appeal of lacrosse and create a new viewing experience that will resonate with future generations.
(3) Providing opportunities to learn skills that can be utilized throughout life
Through the experience of promoting lacrosse attractively as creative content, we support learning the problem-solving abilities and skill to express creatively which are essential skills throughout one's career. As the disconnection between sports and society and the second career of athletes becomes a social problem, we will learn the power to live, not just as an athlete, but by providing an opportunities to learn skills that can be used throughout life beyond college.
Comment from Wataru Anzai, Director and Chief Strategy Officer, Japan Lacrosse Association:
Based on the idea that "we are pioneers", JLA is the first large amateur sports organization in Japan to carry out crowdfunding for the promotion of their sport, which has raised more than 10 million yen in three days during the COVID-19 era. We have promoted advanced digital online initiatives such as placing large-scale SNS advertisements and streaming live official games through the teams participating in the tournament. We hope this initiative will raise the creative skills and level of the entire lacrosse community and create new ways of expressing and promoting sports and set what will be the standard in 10 years.
Comment from Akihiro Satomura, Managing Executive Officer, Marketing Division, Adobe Corporation:
Adobe is actively engaged  in creating a creative platform for professional creators as well as those who are not professional, with the aim of realizing a society where everyone can freely express themselves and the realization of  "Creativity For All." In this initiative, which approaches the solution of problems in the COVID-19 era from the field of expression, we believe that it will lead to the development of further creative possibilities in the field of sports through the development of new interest in the sport and the exploration of new communication channels for lacrosse and sports as a whole.
■ About Japan Lacrosse Association (JLA)
JLA was established in 1987, the year after the first lacrosse team was formed in Japan. In 2018, it was incorporated by registering as a general incorporated association as a domestic governing body of lacrosse in Japan. Approximately 350 teams of men and women nationwide and approximately 16,000 players are registered as members of this association. The total competition population is about 100,000. In recent years, many popular events have been held for elementary and junior high school students. We are aiming to hold the 2025/2026 Lacrosse World Championship in Japan and the addition of lacrosse as a sport in the 2028 Los Angeles Olympic Games. We also conduct lacrosse promotion activities in Japan and overseas.
Official site: https://www.lacrosse.gr.jp/
■ About Adobe Corporation
Adobe offers a world-changing digital experience. This Adobe vision is underpinned by three cloud services. Creative Cloud offers more than 20 desktop and mobile apps and services for photography, design, video, web, UX and more. Document Cloud makes it easy to create, edit, share, scan, and sign digital documents, securely exchanging and collaborating on documents on any device. Experience Cloud helps users deliver great customer experiences for content management, personalization, data analytics, and commerce that drive customer loyalty and long-term success for users' enterprises. Many of these products and services leverage Adobe's artificial intelligence (AI) and machine learning platform, Adobe Sensei.
Adobe Corporation is the Japan subsidiary of Adobe Inc. in the U.S.A.
More information about Adobe can be found on our website.
E.O.D.