2020/8/7
2020 Basic Policy
Japan Lacrosse Association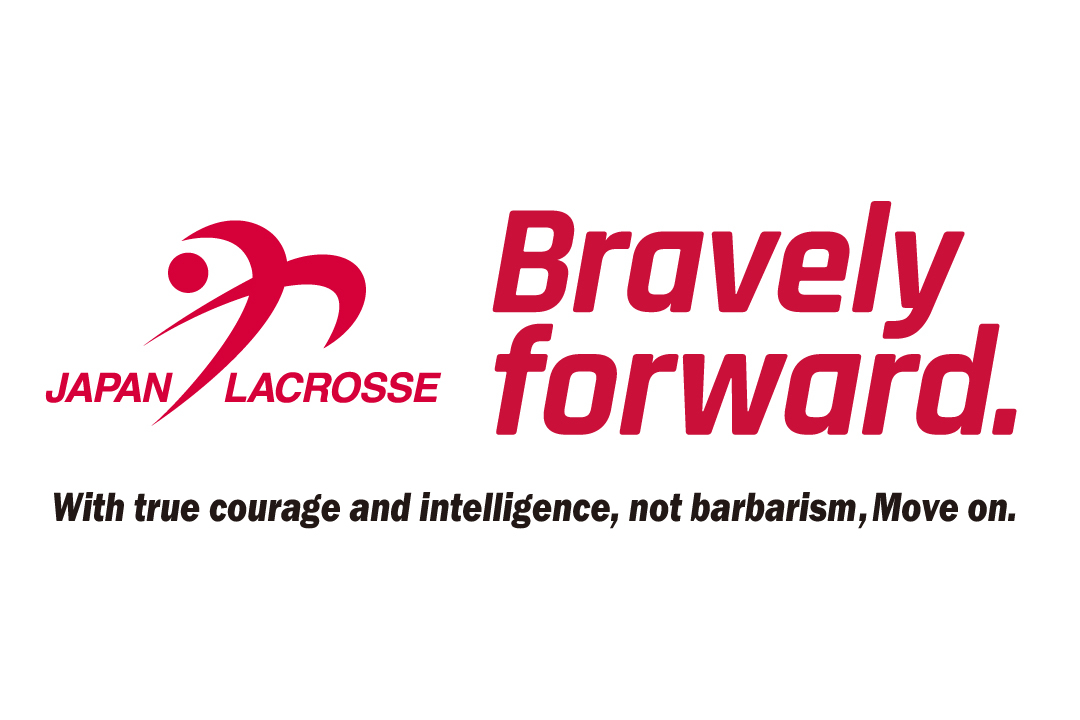 30/6/2020
Japan Lacrosse Association
2020 Basic Policy
Japan Lacrosse Association(JLA) has announced and updated "Policy for measures and implementation of official events and activities during the Covid-19 pandemic" (Latest: "7th Edition" dated June 10th, 2020). We would like to inform the following; decided as the "2020 Basic Policy" by the Board of Directors on June 20th, 2020.
The board of directors decided on the policy by discussing with the Sports Science and Safety Committee and other experts, paying close attention to COVID-19 infection data, and reviewing policies of the national and local governments, and JLA activity participants.
From July 1st 2020, we will operate based on the aforementioned policy.
[Official League Game Policy]
・ Official on-field league games hosted by the association with will not be held until the end of August 2020.
・ The schedule and whether or not the event will take place will be considered accordingly* on an event basis. The lacrosse season will start on or after September.
・ As a general rule, "promotion" and "demotion" will not occur in all events.
・ We will not hold national competitions such as All-Japan Championships, University Championships and Club Championships.
・ We seek to hold the freshman tournament once instead of the tradition schedule.
・ As a general rule, official games will be held behind closed doors.
* We target to inform the public about the status of each event by the end of July.
(As there are regional differences in the severity of COVID-19 infections, some regions may take more time for proper judgement of the situation)
[Other Policies]
・ As a general rule, all lectured courses related to official-game preparation will be held online. (However, if there is a absolute necessity to have an on-site course, we will consider accordingly.)
・ The Freshman's Camp will not be held. However, we are considering online alternatives.
[Team Activities Resumption Policy]
・ Refer to the separately established " Guidelines for The Resumption of Team Activities " and resume activities in stages.
The guidelines and policies set by ministries, municipalities, and affiliated universities are of the highest priority.
There are many issues to be aware of and to be resolved before resumption of lacrosse can take place. Even in these difficult times, let us keep moving forward together.
To all involved in the lacrosse community,
To all involved in the lacrosse community,
Covid-19 has had a great impact on our work and personal lives. We sincerely hope the situation will be resolved and peaceful days will come back to us all.
The Japan Lacrosse Association (JLA) has announced three major decisions in the board meeting held on June 20th, 2020.
1. Do not seek "Zero risk" under COVID-19.
2. Believe that lacrosse is essential for our fulfilling life.
3. JLA will do our best to move forward in holding official league games.
Based on the decisions, JLA has presented "2020 Basic Policy" and "Guidelines for The Resumption of Team Activities". Furthermore, we have introduced the plan and operating policy of official league games to every regional office. In the future, we, like companies and schools, we will need to hold activities while co-existing and managing the risks of Covid-19.
JLA members, especially college seniors who are in their last season in 2020, have spent long and anxious days. We apologize for our delay in announcing the decisions.
As for today, we would like to not only announce the policy, but we would also like to explain the underlying factors of our decision and JLA's aim. We would appreciate if you can go through our announcement.
First, we would like to discuss JLA's current opinion on COVID-19 risk.
Even now, with information on COVID-19 from various media sources, we think it is important to correctly understand the definite risks.
There are many things that have not been clarified about COVID-19. The route of infection may not be evident.
We have not yet found a way to reliably prevent or to treat it completely.
This is also a factor which adds to societal anxiety about arising from the pandemic.
Still, there are some things we have learned concerning the threat of COVID-19.
(Based on the information available as of June 30th, 2020)
• Severe incidence ratio of COVID-19 in Japan is significantly lower than in Western countries. For example, in Japan the number of deaths due to COVID-19 is lower than the number of deaths due to traffic accidents, as advised by a medical professional .
• It's still early to forecast, but even in Tokyo, where millions of people commute to work every day, there has been no explosive outbreak or increase in the deaths.
That indicates that this new threat is not tremendous but may be bearable in Japanese society. We need to stop seeking "zero risk", but rather fear and accept the risk of COVID-19 just like any other risk. Then whether we seek it or not, we have to make our own decisions about risks.
This is the beginning of our discussion.
Next, regarding the proposition
"Is lacrosse necessary for society?"
This is also a question about our identity.
We have a clear answer for this question.
The answer is "Lacrosse is necessary for society."
We would not lose our lives if lacrosse or all sports are lost.
However, this does not mean that lacrosse is not necessary for society.
Quality of life (QOL) is a very important factor in our lives, and our QOL has definitely improved through lacrosse.
Through our passion for lacrosse, we experienced many things, matured and given back to our communities.
The importance of challenges,
Understanding and learning about diversity,
Power to believe in what cannot be seen,
Beauty of empathizing with others,
The time spent facing one's self,
Values of striving towards a goal.
All of these definitely have had huge impacts on our lives.
This is how we came to this decision.
Next, I would like to explain the main points of this announcement and the circumstances that led to it.
[Official League Games]
Games will not be held in August, but will be held accordingly after September depending on the situation in each region. To prioritize official student and club competitions in each region, there will be no national tournament.
This year's official tournament is to be the "2020 Special Tournament," and we are considering different measures, including alleviating strict rules and simplifying the management of each tournament. When it comes to group organization and the number of games per team, we aim for something close to the usual year, but if difficult, we will act accordingly depending on the situation while giving prioritizing clear rules in which the final rankings are determined.
The decision to not hold the event in August, derives from the need to secure practice time from the resumption of activity to the start of the first official league game, since many teams in Japan are not practicing with a complete team at this point.
Due to the large regional difference in the impact of COVID-19, the details of league games will be determined by each region.
If a participant becomes infected (or likely infected), the team's activities are to be suspended for about 2 weeks including games, but in such case, the game will be postponed and not counted as a loss. This is to prevent participants from hiding symptoms.
In this year's official collegiate tournament, it is impossible to participate due to the fact that the period of resuming activities varies widely by each team and other unavoidable circumstances. As a result, there will be no promotion or demotion.
– We will be flexible in our decisions concerning teams which do not participate in the official league games due to risks. Also, please do not force team members who do not wish to participate, to play in games.
Likewise, some officials and volunteer staffs feel uneasy about participating in activities. We will explore ways to hold the event even if sufficient number of referees and staff cannot be secured, while being fully accepting and understanding.
[Resumption of Activities of Each Team]
We will resume activities in stages in according with the "Guidelines for Resumption of Team Activities" announced today.
This guideline doesn't represent a "safety standard" such that, risks will be null if observed, but rather presents the minimum measures and standards for each team to consider during activities, assuming it meets national, local government, and university policies and hygiene standards.
At the moment, the risk of individual actions during lacrosse practice and matches cannot be quantitatively grasped. Therefore, we are taking the idea of gradually increasing risk and moving forward after it can be confirmed there are no problems with a fixed period of time (2 weeks) as evidence.
These guideline were prepared comprehensively based on the latest facts revealed at the time of writing and objective data published by the government and local governments, in accordance with the advice of the Sports Science & Safety Committee, an organization independent of the Board of Directors, and immunology experts in the United States. In the future, if new facts are found or circumstances evolve, we will implement changes to the policies and guidelines as soon as possible.
This is the main point of the announcement dated today and the reasoning behind the announcement.
Finally, we would like to discuss something very important.
Just as people are driving cars with tolerating the low risk of car accidents, we decided to resume our activities with an acceptable risk of coronavirus infection.
In other words, this means that "it is assumed that there will be an infected person", and we think that it is quite possible a JLA member will unfortunately become infected. We think that it is often difficult to determine whether it is due to lacrosse.
Even if an infected person is emerges from our members, JLA will never blame, condemn or publicly disclose the information of the individual or team. We will do our best to protect members from slander and defamation.
We hope that members of the association and the lacrosse community will take the same action.
Of course, if it has been found the appropriate measures have not been taken, it is natural to clarify the responsibility and make improvements. Still, members should not be blamed for becoming infected.
Again, JLA will make every effort to ensure individuals and teams don't suffer any disadvantages in the unlikely event ta registered team becomes infected.
We would like to ask our members to be honest about their physical condition and to accurately report the status of the team to the registered team. This is the life and blood of this decision.
In order to successfully hold this year's official league games, it is essential lacrosse communities from all over Japan, not to mention JLA, work together.
The 2020 decision was not wrong.
Lacrosse in Japan was only able to grow because of 2020.
We hope the day will come when we can say this with a smile.
Bravely forward.
With true courage and intelligence, not barbarism,
Move on
Yusuke Sasaki President
Kou Teramoto Chief Operating Officer
Japan Lacrosse Association
Translated by: HORIE Misa , KATSUSHIMA Kei , NAKAGAWA I. Yuki , OKUYAMA Saki , SUGAI Eri , WATANABE Arisa , WASHINO Chiharu